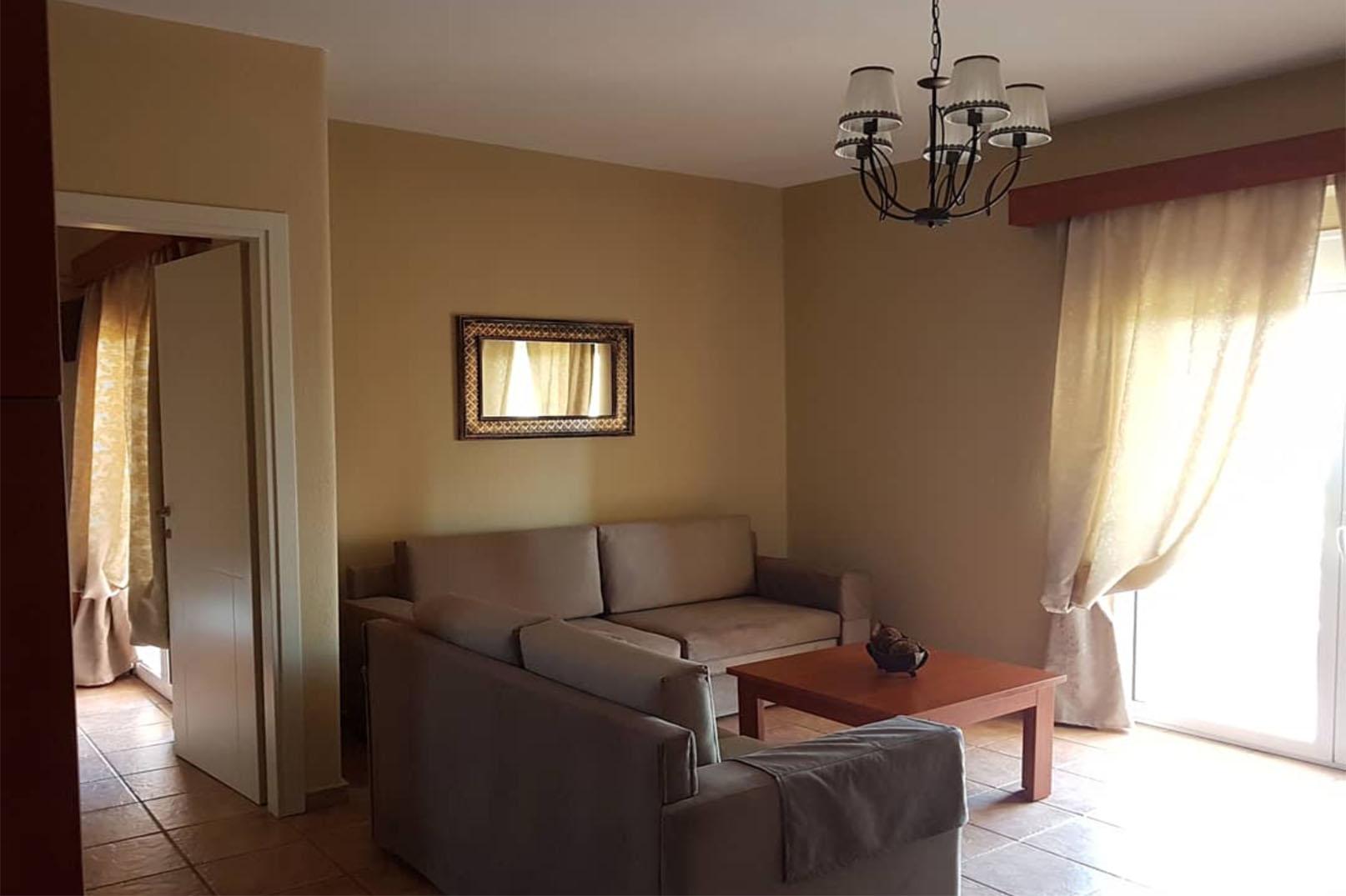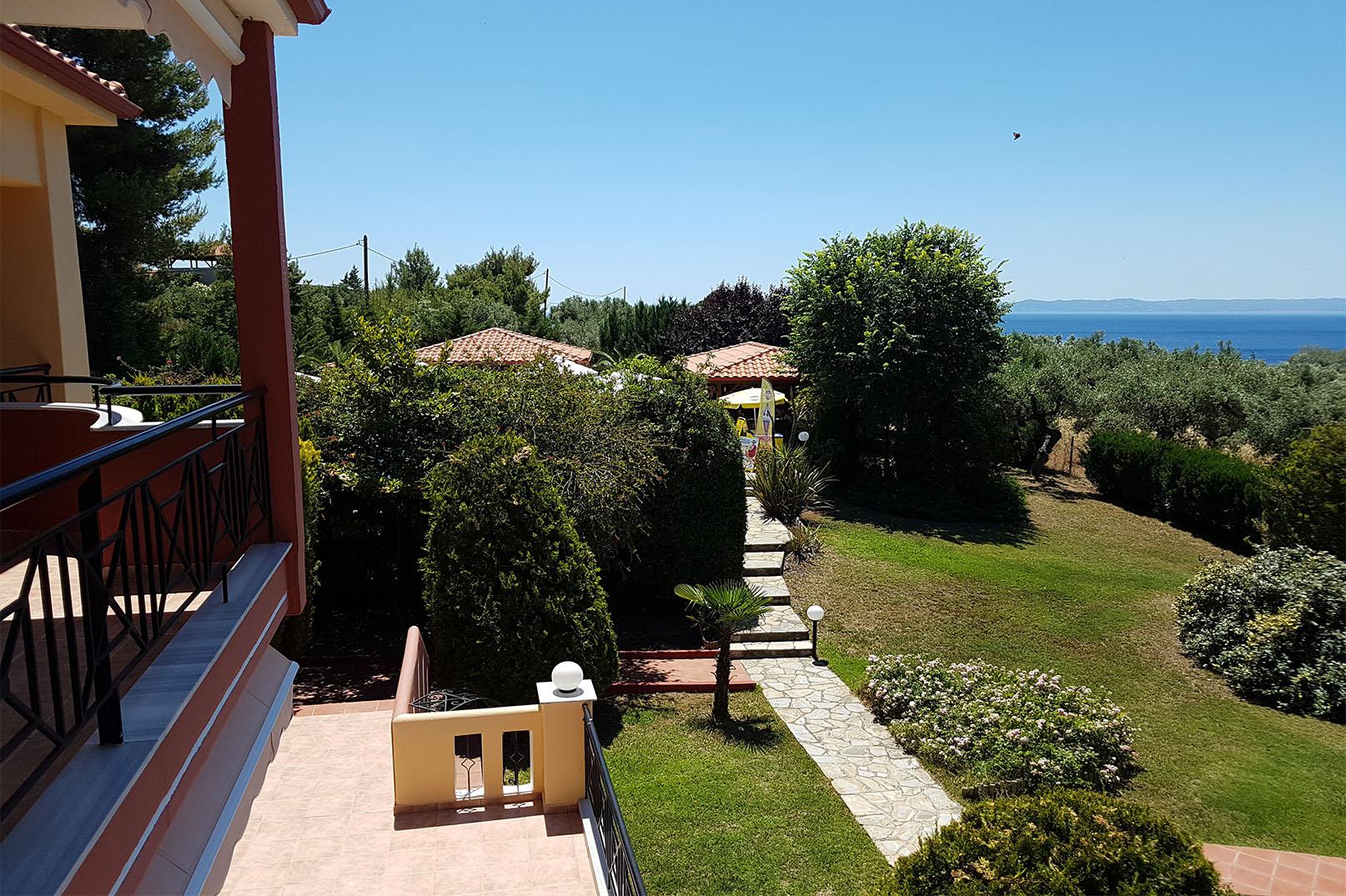 Halkidiki apartments
Superior one bedroom sea view
Halkidiki superior apartments are forty-two square meters (42m²) furnished apartments. A large double bedroom, a living room with sofas, which can be transformed easily to a single bed, an equipped kitchen, with refrigerator for breakfast or dinner preparation and dining room make them a perfect accommodation in Chalkidiki for family vacations. A large Veranda (15m²) with Toroneos gulf sea view and the garden view which make it the ideal place to rest relax and enjoy a dinner in this comfortable accommodation. It can accommodate max a four-member family.
Children allowed older than 3 yrs old and until 13 yrs old.
!!! Get a 20% discount making a reservation on our online reservation system !!!!
Need someone to help you?
Call us at +30 23750 81223 - +30 694-606-7347 or email us at info @ agrili.gr
Not like our online booking system? Book at booking.com at the current rates without discount.
Availability
Rates
Season
From
To
Price
May Low
2019-05-18
2019-05-31
80.00 €
2020-05-01
2020-05-31
2021-05-01
2021-05-31
2022-05-01
2022-05-31
2023-05-01
2023-05-31
June Low
2019-06-01
2019-06-14
110.00 €
2020-06-01
2020-06-14
2021-06-01
2021-06-14
2022-06-01
2022-06-12
2023-06-01
2023-06-11
June High
2019-06-15
2019-06-30
2020-06-15
2020-06-30
2021-06-15
2021-06-30
2022-06-13
2022-06-30
2023-06-12
2023-06-30
July High
2019-07-01
2019-07-31
150.00 €
2020-07-01
2020-07-31
2021-07-01
2021-07-31
2022-07-01
2022-07-31
2023-07-01
2023-07-31
August High
2019-08-01
2019-08-31
160.00 €
2020-08-01
2020-08-31
2021-08-01
2021-08-31
2022-08-01
2022-08-31
2023-08-01
2023-08-31
September High
2019-09-01
2019-09-14
115.00 €
2020-09-01
2020-09-14
2021-09-01
2021-09-14
2022-09-01
2022-09-11
2023-09-01
2023-09-10
September Low
2019-09-15
2019-09-30
115.00 €
2020-09-15
2020-09-30
2021-09-15
2021-09-30
2022-09-12
2022-09-30
2023-09-11
2023-09-30
October
2020-10-01
2020-10-15
70.00 €
2021-10-01
2021-10-15
2022-10-01
2022-10-16
2023-10-01
2022-10-16