Double room with garden view
Twenty square meters (20m²)
Discover Nikiti Double Rooms in Chalkidiki Agrili: Perfect for Couples
Are you looking for the ideal accommodation for a romantic escape to Chalkidiki? Look only as far as Nikiti Double Rooms at Halkidiki Agrili. These cozy rooms are tailor-made for couples, offering everything you need to create cherished memories in one of the most beautiful parts of Greece.
Comfort for Couples
Nikiti Double Rooms feature a spacious double bed, providing the perfect resting place for couples seeking a tranquil retreat in Chalkidiki. It's the comfort and intimacy that couples desire for their vacation
Convenience at Your Fingertips
For your convenience, each room is equipped with a refrigerator, allowing you to prepare breakfast and satisfy your snack cravings whenever you please. It's all about flexibility and making your stay as enjoyable as possible.
Intimate Retreat for Two
Nikiti Double Rooms are designed to accommodate a maximum of two guests, making them the perfect choice for couples seeking a romantic getaway. To make your stay even more unique, breakfast is included.
These rooms offer the ideal combination of comfort, convenience, and intimacy, ensuring that your Chalkidiki experience with your loved one is unforgettable. Whether you're celebrating a special occasion or simply savoring quality time together, Nikiti Double Rooms at Halkidiki Agrili provide the perfect backdrop for your Greek escape. Book your stay today and enjoy your romantic holiday in Chalkidiki.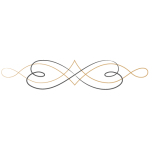 Not like our online booking system?
Book at booking.com at the current rates without discount.
Need someone to help you?
Call us at
+30 237-508-1223

+30 694-606-7347
or email us at info @ agrili.gr